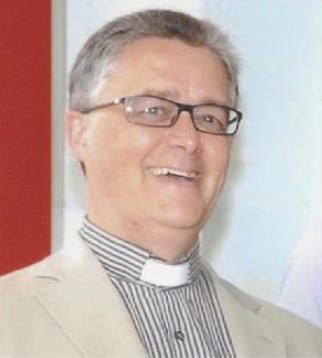 Greetings sisters and brothers in Christ – I'm Reverend Alan and what a privilege it is for Michele and I to serve here in the Vale of Stour area with you.
Me in seven words:
Minister – passionate about Jesus and what it means to be a Christian called a Methodist.
Husband – for over 30 years, so my wife deserves a medal.
Father – of two wonderful girls living and working in London.
Enthusiast – for people, life, the church and what God can achieve in us if we have faith!
Imperfect – therefore a lover of God's grace and always in need of forgiveness.
Musician - who enjoys all forms of music from orchestra, to organ, to brass bands and rock bands!
Mathematician, teacher and engineer for 24 years before I entered ministry...
May the peace of the Lord be with you...
Rev Alan
Pastoral Responsibilities
(with Mr Martyn Filsak liaising and assisting)
Contact
Availability
Sunday
Monday
Tuesday
Wednesday
Thursday
Saturday
 
(normal day off and study day - Friday)