Archived Circuit News originally shown on the Links page.
----
---
Rev Helen Croft's Welcome Service
Due to social distancing, Rev Helen Croft's Welcome Service at Brierley Hill on Sunday 6th September will be by invitation only : BUT the service will be filmed and made available a few days after on the Circuit Website Virtual Player which can be found here:
So watch out for that….
----
Bible Study Challenge
Lots of people have said how much they would appreciate daily Bible Study Readings… so please click here
for an advanced list you may enjoy, provided by one of our circuit Churches - Kingswinford.
The readings follow the lectionary readings on the Methodist website "A Word In Time".
Beginning this coming Wednesday. 8th July, there will be a virtual coffee and a chat at 10:00am to share your thoughts about the week's readings, and all are welcome to log in and attend.
----
Rev Josephine Soon's Reception into Full Connexion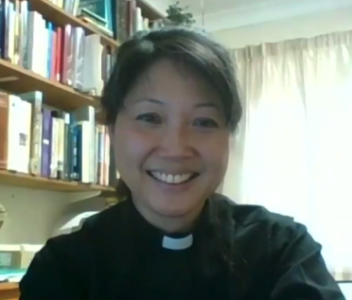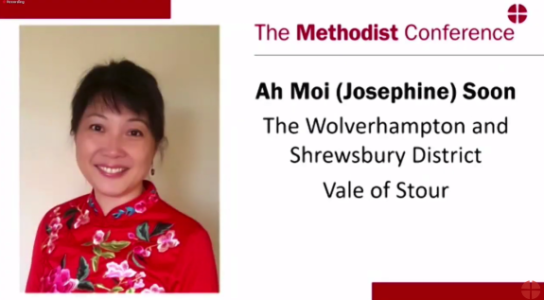 The Vale of Stour Circuit rejoiced today - Saturday 27 June - to Rev Josephine Soon approaching the end of her journey to ordination.  In a service broadcast to the nation she was 'received into full connexion'.
Being received into Full Connexion is an amazing moment.  People from all around the country elected as representatives to Methodist Conference, those present to support the ordinands and representatives from the world wide Methodist Church, stand together to affirm the call of God to each ordinand.  In particular conference recognises that this call has been tested over time and by God's grace, they are now counted as worthy.  This moment welcomes the ordinands into ministry within the Methodist Church and deems them  ready to be ordained as a presbyter or a deacon.
Normally this would be followed on the same day by an Ordination Service but due to Covid-19 other plans will have to be made.
Rev Alan Combes
Methodist Minister
Superintendent - Vale of Stour Circuit
----