Where: Gig Mill Methodist Church
When: Saturday 21st September : 9:30am - 11:30am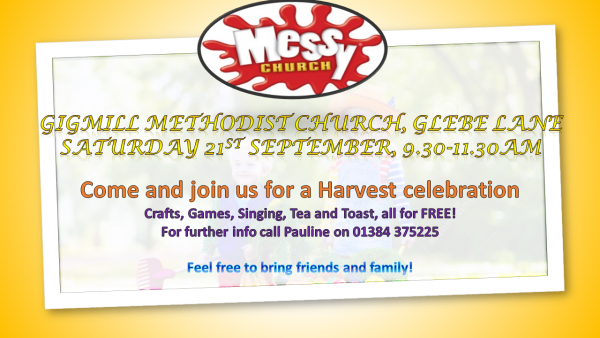 COME JOIN US FOR A HARVEST CELEBRATION !
Crafts, Games, Singing, Tea and Toast, all for Free !!
Please feel free to bring your friends and family !
Please contact Pauline on 01384 375225 for more information.