...In moments like this, remember…
WE ARE IN THE SEASON OF LENT.
Father,
Through our Observance of Lent, help us to understand
the meaning of Your Son's death and resurrection,
and teach us to reflect in our lives.
Amen.
Dear beloved sisters and brothers in Christ Jesus,
Today is my 8th day of self isolating with my son.  As I am writing this letter, like many of you, I have found myself in a time of unrest for many reasons. Our world is experiencing famine, fire, floods and then Covid-19 epidemic. We found our everyday life 'suddenly' becoming disordered and messy. Many of us have found ourselves in self isolation, our traditional way of doing and being church have all been curtailed.
I wonder, in moments like these, where is God and what is God doing? Is God trying to get our attention and to get our response to put right our relationship with Him? Could these many experiences be enough to trigger the Christian community to a revival and to a spiritual awakening? If so, what are the things that we need to awaken from?
We are in the season of Lent. For some parts of the world, Lent was not a season that Christians looked forward to: fasting and abstinence, prayers focusing on confession and repentance, listening and waiting for the Lord, all these are in force as a serious spiritual discipline. The purpose of Lent, as summarised in our prayer above is to understand the suffering, death and resurrection of Jesus as well as to live that out in our lives.
I wonder, do you remember when Moses spoke to the Israelites at the end of their forty years wandering in the desert of a God, who had prepared for them a new life in the Promised Land? That, the Lenten season is meant to do for us also, especially in moments like these.
Remember Jesus own forty days spent in the desert? For Jesus, that was a period of preparation before His mission. According to both Matthew and Luke, Jesus has three encounters with the Devil and was tempted. Although these temptations were happening almost at once (at that particular moment), we should perhaps see them as three key areas where Jesus was tempted to compromise on His calling throughout His ministry with us.
The devil and temptations can be many and frequent. For us today, it usually comes to us in far more subtle ways (If you are interested, please read CS Lewis, 'The Screwtape Letters', a delightful book to read with a serious message).
From both Moses and Jesus' stories which involved 'eat nothing' in the wilderness, reminds us of our very same experience of self isolation at home; reminding ourselves to reject the fear and all those negative emotions, as well as to refuse their impact on our lives.
Instead, let us put our faith in Jesus Christ alone. Remind one another of God's promises for us that, the Lord has set us apart for himself; the Lord hears us (Psalm 4:3) and always looks into our eyes (Psalm 33:18) when we call to him.  Be confident that '…the arm of the Lord is not too short to save, nor his ear too dull to hear' (Isaiah 59:1). Indeed where can I go from your Spirit? Where can I flee from your presence? (Psalm 139:7-10). Praise Our Beautiful and only Saviour.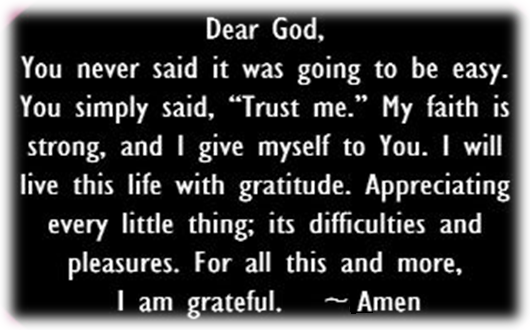 In Christ,
Josephine Soon
Pastoral Responsibilities
Offering pastoral care to the families that attend the Chilly Kids events
(with Mr Martyn Filsak liaising and assisting)
Contact
Availability
Sunday
Monday
Tuesday
Wednesday
Thursday
Friday - study day